We have our first winner:
"http:// lmdesigning.com" (redirects from: www.CheapDesignsOnLine.com)
They decided to gloss over the part of the job posting that says, "I will personally gut whoever contacts us with staffing or outsourcing solutions."
While I don't think I should reply to [email protected] I encourage anyone else with the time and motivation to drop them a message, or perhaps call them at 310-312-9597.
They wrote:
I wanted to introduce our services to you, perhaps you may find us
financially relieving.
We are running a website, printing production and graphic design
company with very little overhead so our prices are very competitive.
Our designs are fantastic so I invite you to take a look at our
portfolio by clicking the link provided.
Any questions you have please email or call anytime.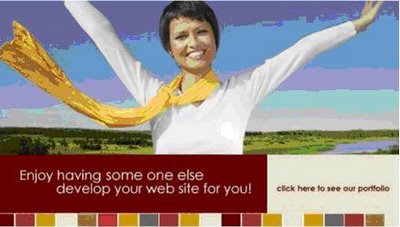 One of the real gems of the message was this attached picture:
With that fantastic quality, how could anyone go wrong. I almost regret forbidding commercial interests from contacting me.
If you'd like to know more about LM Design, and how they can ignore basic fundamentals and use shady marketing methods please address your concerns to:

LM Designing
[email protected]
1410 barrington #3
los angeles, CA 90025
US
Phone: 310.444.9509
- Source whois

Thanks LM Designing for making my hopes and dreams come true. This was the perfect way to start my morning.