We collaborated with SS+K on https://lookslikeyouneediceland.com/ for Tourism for Iceland.
In the mist of the pandemic the campaign takes a therapeutic approach of letting it out by using screams. The project broadcasted live streams highlighting seven regions in Iceland perfect for letting it out, such as: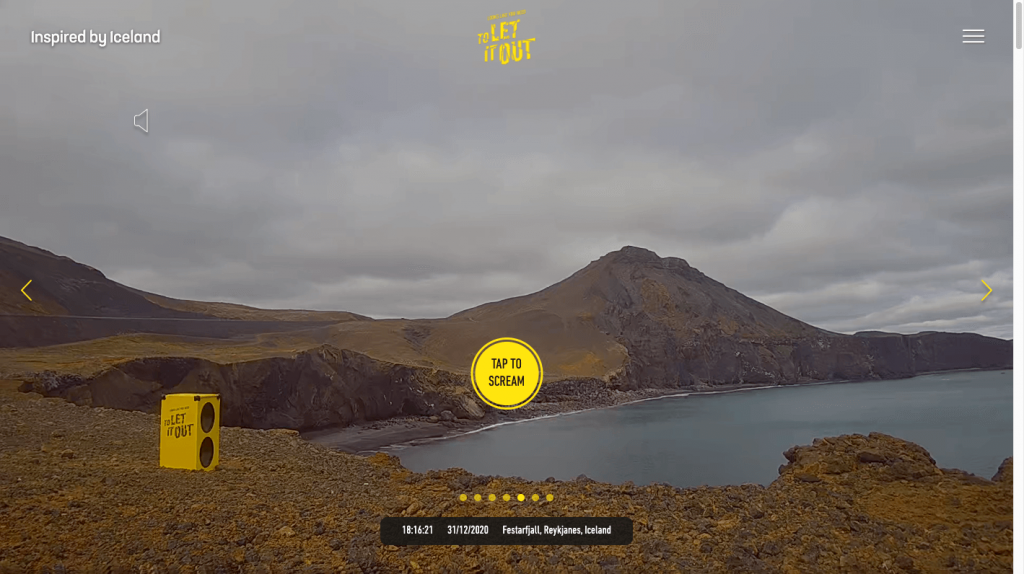 The majestic cliff sides of Festarfjall, Reykjanes,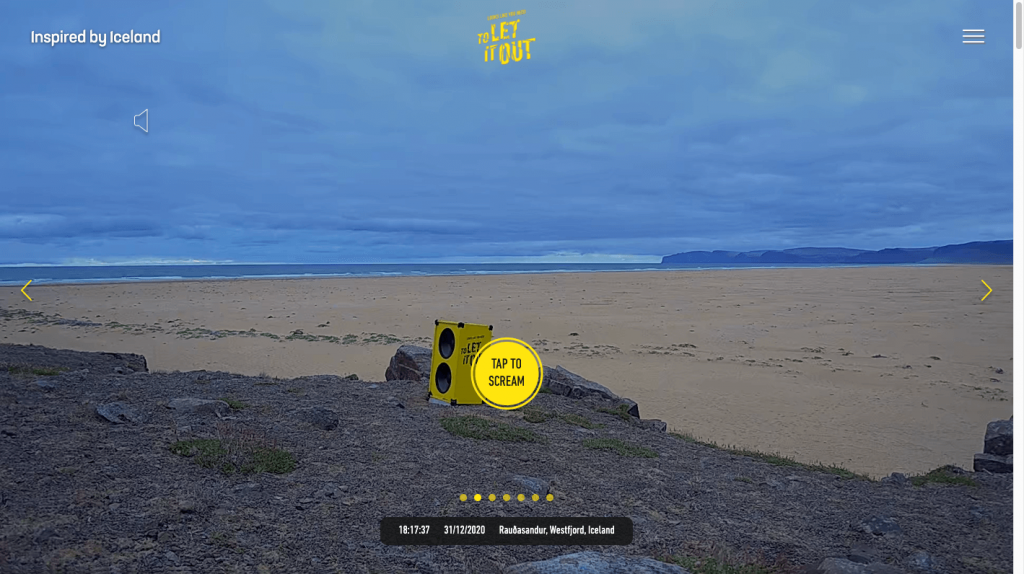 the warm sandy beaches of Rauðasandur, Westfjord,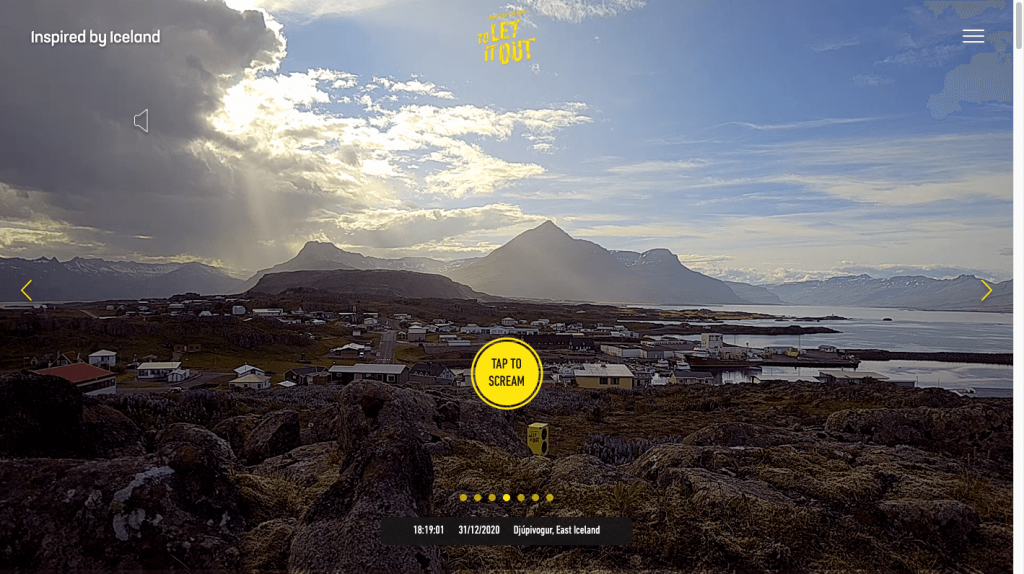 and Djúpivogur, East Iceland with a view that overlooked the residential docks.
Each scenic view was tied together with a yellow speaker saying "Looks like you need to let it out"
The campaign centered around the user recording their scream, that would then be passed to an endpoint to be played back live through our designated speakers at the location of choice. The live stream feeds were provided by our collaborators in Iceland. We then captured the snippet of the live playback and leveraged Amazon Web Services to clip the recording into a branded personal video sent to the user.
The project often took us late into the night, with a few bump and screams along the way, but our team pulled together and persevered.